Move Better, Live Better

Need help? Give us a call on 0433 996 344
About HipSafety
Active protection for your hips
The new Scandinavian innovation protects your hips from injuring when falling. Wear the protection on top of your underwear for ultimate protection during your activity of choice.
Shop Now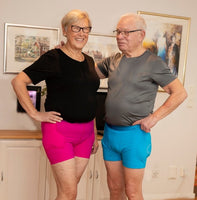 Hip Safety Testimonials
I use them day and night.  It is no problem sleeping in them. I forget that I am wearing them as they are so comfortable.

Tim
Best purchase I have made. My mother was always worried about falling and getting hurt, now with her happy hips on she feels more confident to get out and about.

Lisa
Just want to let you know that my mother is super happy with the HappyHip pants. They fit really well and have a tighter fit compared to the ones she used before. Now she does not have to walk around in her sweatpants and can use her normal jeans.


Gunilla
Learn More About Hip Safety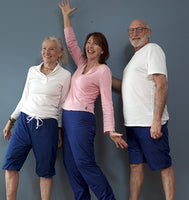 About Pjama
Our washable bedwetting pyjama for children & adults take the stress out of sleepovers, camps, family trips, or any night away from home.
Pjama bedwetting shorts and pants make life easier for both children and adults who suffer from bedwetting.
Pjama was launched in Sweden in 2014. Since then Pjama has delivered over 30,000 Pjama to customers worldwide, and 2,000+ Down Under.
Shop Now
Pjama Testimonials
"Pjama make life so much easier."

Joel
We use them for everything. She calls them her cozy pants.

Mum (Daughter 9)
A great help when staying the night at a friend's place.

Judy